New Venue: Alt.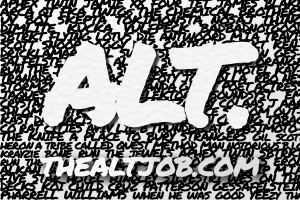 Well well well, Freo seems to be providing the goods lately in the way of new venues, and this ones having a killa party on Friday night, so chuck it in your diary.
Alt. is built from an old storage section of Metropolis Fremantle and focuses on alternative and experimental hip-hop and house.
It's a combination of a grimy warehouse with extremely over-the-top production for such a small room – a total sensory overload – and a welcoming family in a laneway smoking area with plenty of seating, a shisha and cute lights.
Friendly folk Daniela and Nik run it – two friends who met on Tinder and bonded over weird music and a need to find welcoming places to party at, something I think we can all appreciate.